Strategic Partners
Strong Strategic Alliances In Every Corner Of The World

HSBC
One of the largest financial services organizations in the world with an international network of 7,500 offices in 80 countries.

CitiBank
CitiGroup is a multinational financial firm founded in 1812 as the Bank of New York, CitiGroup now has offices in 97 countries worldwide.

Barclays
Barclays is a British multinational bank and financial services company headquartered in London and operates in over 50 countries.

ING BANK
The ING Group is a Dutch multinational banking and financial services corporation which is headquartered in Amsterdam.

ANZ
The Australia and New Zealand Banking Group Limited, known as ANZ, is the fourth largest bank by market capitalization in Australia.

Santander
The US subsidiary of the Spanish Santander Group is based in Boston and its principal market is the northeast United States.

Credit Suisse
Credit Suisse is a Swiss financial services holding company that operates Credit Suisse Bank and other investments.

Morgan Stanley
Morgan Stanley is a global financial firm providing investment banking, securities and wealth management services.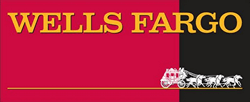 Wells Fargo
Wells Fargo & Company is an American international banking and financial services holding company headquartered in San Francisco with "hubquarters" throughout the country.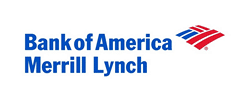 Bank of America
B of A Merrill Lynch provides services in mergers and acquisitions, equity and debt capital markets, lending, trading, risk management, research and payment management.

UBS
Leading companies in more than 50 countries rely on UBS financial resources, expertise and infrastructure to help them grow their businesses, manage their risks and invest for the future.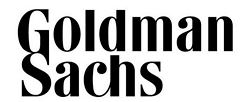 Goldman Sachs
Goldman Sachs engages in global investment banking, investment management, securities, asset management, mergers and acquisitions, brokerage and underwriting services.
Get Financing For Your Project Today
If you are the company you keep, our strategic partners are just one more reason to choose Global Trade Funding for your financing. Of course unparalleled underwriting expertise, decades of deal structuring experience and our worldwide network of lenders mean you should get started working with us today.
GET STARTED TODAY
Click to submit a request for project financing today.
You Might Also Be Interested In
Trade Finance Solutions
We offer a wide range of innovative financing solutions to fund imports, exports and commodities.
Trade Finance Solutions »
Monetization
We provide unsurpassed expertise in monetizing financial instruments to fund imports and exports.
Monetization Services »
Project Finance
We offer non-recourse and limited recourse project finance for large international projects.
Project Finance »
Commodity Financing
Extensive financing options to fund agricultural, livestock, mining and petroleum commodities.
Commodity Financing »
Dublin · Hong Kong · Johannesburg · London · Prague · Sydney · Vancouver · Washington DC · Zurich